"What does «great lawyer» mean?
It means a lawyer useful for judges to help them to decide according to justice, useful for the client to help him to assert his reasons.
Useful is the lawyer who speaks what is strictly necessary, who writes clearly and concisely, who does not clutter the hearing with his intrusive personality, who does not bore the judges with his prolixity and does not put them in suspicion with his subtlety: precisely the opposite, therefore, of what some people understands by «great lawyer»."
Piero Calamandrei
Banking
Thanks to the experience gained in over thirty years of collaboration with leading banks and companies operating in the financial sector, the Firm provides its assistance in disputes involving contracts and banking operations...
Corporate
The Firm provides assistance in relation to the sale and/or acquisition of companies, businesses and business units. In this sector, the Firm assists companies in every phase of the negotiations, from the signing of preliminary contracts to the closing...
Read more
Credit recovery
The Firm offers assistance for recovery of outstanding claims, in both the pre-litigation and litigation phases, in Italy and abroad. In particular, the Firm deals with petitions for summary judgments ...
Read more
Commercial contracts
The Firm offers assistance in the field of sale of goods contracts, agency contracts, commercial distribution, franchising, contracts for the turkney supply of industrial plants and other forms of commercial co-operation,...

Read more
Insolvency
The Firm has gained in-depth expertise in the field of bankruptcy and other insolvency procedures. In this sector, the Firm assists its clients, both private citizens and companies, for the protection of their rights against ...

Read more
Civil liability
The Firm offers assistance in all cases of contractual and tort liability, including liability in connection with professional activities. The activity regards both the pre-litigation out-of-court phase (negotiations ...
Read more
Antitrust
The Firm offers judicial and extrajudicial assistance on issues relating to competition law, with reference to both Italian and European Union legislation. In particular the Firm provides assistance to companies in cases involving cartels...
Read more
EU law
By virtue of specific academic background of Prof. Stefano Bastianon, the Firm provides assistance and advice on issues relating to European Union law, in particular in the field of competition law, State aid...

Read more
Sports law
The Firm provides judicial and extrajudicial assistance in the field of sports law, at both national and in European/International level, in favor of sports associations and individual athletes. The Firm offers its assistance ...
Read more
Real estate
The firm offers judicial and extrajudicial assistance in matters of lease for residential and commercial use. In particular, the firm deals with the drafting of lease agreements and regulations and disputes ...

Read more
Family law
The Firm offers its judicial and extrajudicial assistance and advice on family law dealing with separations, divorces, family property regime, family business, agreements
relating to personal and property relationships between spouses ...
Read more
Arbitration
The Firm provides assistance in litigation at every level of ordinary national courts (Tribunals, Courts of appeal, Corte di Cassazione) concerning civil, commercial, corporate, banking, insolvency and sports matters...
Read more
Bastianon - Garavaglia Associate Law Firm
(formerly the Bastianon - Zocchi Associate Law Firm) was founded in 1986 by Sergio Bastianon, former President of the Busto Arsizio Bar Association, and Anna Zocchi. Subsequently, Stefano Bastianon and Simona Garavaglia have joined the Firm as partners.
Over the years the Firm has built a network of external lawyers to offer legal assistance all over Italy and abroad.
By virtue of the experience and skills gained, the Firm is able to offer high-level services to private citizens as well to companies, both in judicial and extra-judicial contexts, in the various fields of civil and commercial law, even in situations involving aspects of International and European law.
The team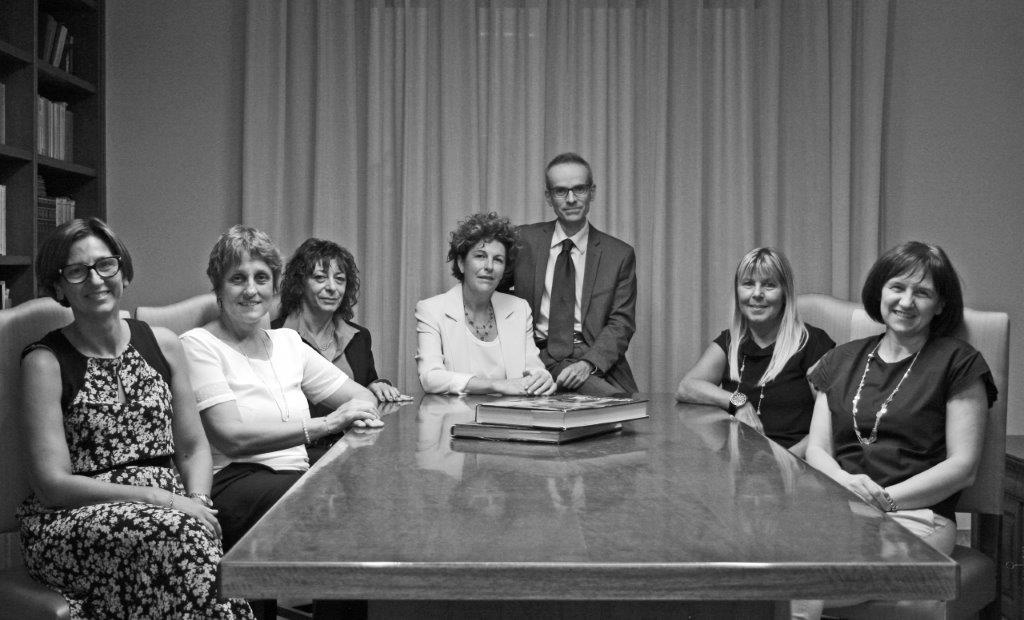 NEWS / INSIGHTS
latest posts